St.Gregorios Indian Orthodox Church at Brockley in London is celebrating the memorial feast of patron saint Geevargese Mar Gregorios, popularly known as Parumala Thirumeni Sunday 1st November.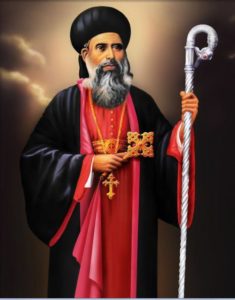 The week-long perunnal celebrations began on Sunday 25th October with the hoisting of the flag. As part of the celebrations, there were spiritual organisation meetings (on zoom), retreat and devotional address on perunnal service.
The divine liturgy and perunnal blessing feast will be on Sunday 1st November 2020.
Feast of St.Gregorios –
Sun 1 Nov 2020 from 9am
09:00 am: Morning Prayer
10:00 am: Divine Liturgy by Fr.Josen John
12:00 pm: Intercessory Prayers
12:30 pm: Perunnal Benediction
18:00 pm: Evening prayer & Mediation