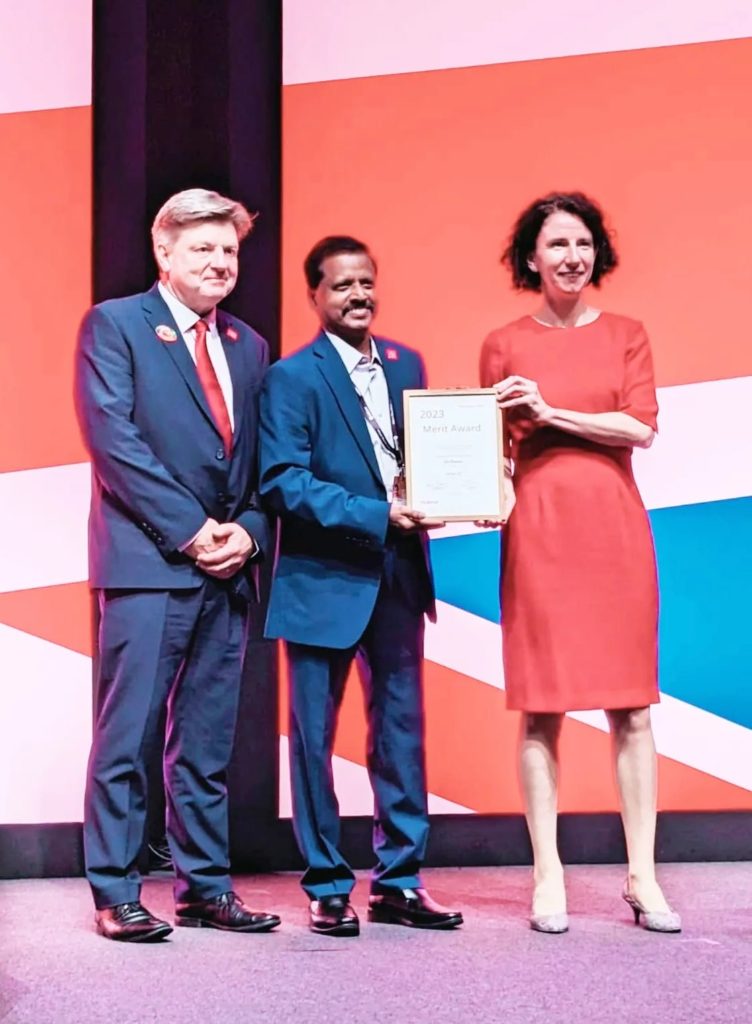 The Labour Party Conference 2023 has provided a celebratory fervour, as former Newham Councillor Jose Alexander was bestowed with the prestigious Merit Award for his exemplary National Phone Banking campaign. This special honour is exclusively reserved for Labour Party members demonstrating an exceptional commitment to their local communities, the ceremony at Liverpool marked a momentous occasion for the Labour Party's community-driven ethos.
David Evans, the Labour Party General Secretary, and Anneleise Doods MP, the Shadow Women and Equality Secretary, jointly presented the award, acknowledging Alexander's dedication and unwavering efforts. Jose Alexander, who had previously served as a councillor at the London Borough of Newham from May 2010 to April 2018, expressed his heartfelt gratitude and aspirations on social media. In a Facebook post, he reflected, "As a Former Councillor, it was my personal achievement to support Labour Party Parliamentary candidates and Councillor candidates around the country, aiding the party in securing significant victories."
Emphasizing the spirit of unity within the Labour family, Alexander expressed his optimism for the upcoming 2024 General Elections, envisioning Keir Starmer as the nation's future Prime Minister. "It was a wonderful occasion for the Labour family assembled in Liverpool, and we are focused on winning the General Elections in 2024," he stated with enthusiasm, underlining his hope for the Labour Party's return to power. "I hope Labour Party will be back in power in 2024," he added, buoyed by the collective ambition and dedication of the party members.
The Labour Party Conference 2023 concluded on an inspiring note, symbolizing a renewed commitment to community service and political fortitude, further solidifying the party's determination to win the forthcoming General Elections and lead the nation towards a promising future under Keir Starmer's leadership.