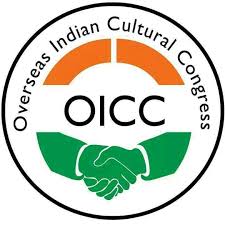 The Overseas Indian Cultural Congress (OICC) UK has started a campaign for direct Air-India flights from London Gatwick to Trivandrum.
Air India's Vande Bharat Mission initially offered one direct flight a week from London to Kochi following similar demands from the Kerala community leaders in the UK. When Air-India witnessed a huge surge in passenger numbers, the airline swiftly added two additional flights a week to Kochi from London Heathrow.
However, many Trivandrum bound travellers are finding it difficult to travel from Kochi to reach the state capital, as not many trains are currently in service from Kochi.
OICC's UK Join Convener, K.K. Mohandas has made a formal request to India's External Affairs Department to allow an additional flight from London Gatwick to Trivandrum.
In a letter to India's External Affairs Minister Dr. S Jaishankar and to the Minister of State for External Affairs V.Muraleedharan, Mohandas requested to recognise the dire need for daily/weekly flights to the State Capital.
"The thrice a week flights from Heathrow to Kochi flights are of immense help for Malayalees. But people from other parts are suffering because of the current travel restrictions in Kerala" said Mr Mohandas.
The are a considerable number of people from Trivandrum, including the nearby Varkala, live and work in the UK. Many of these people, specially senior citizens, travel to Kerala prior to the winter months.
They will start packing as soon as they hear of suitable direct flights to Trivandrum.
Their hope for a winter sun (and meet up with family members) will be a long way away unless the government takes swift action.
The decisions to start a campaign was initiated at an online meeting chaired by OICC UK Convener T.Haridas. In this meeting, Suju Daniel, Al Sahar Ali, Rajesh, Appa Gafoor, Soni Chacko, Giri Madhavan, Johnson, Makesh Mitcham, Babykutty George, Jawahar, Sunudath, Jayan Ran, Sunil Raveendran, Bibin Kuzhivelil, Noichan, Sulaiman Samjith, Ashraf and Pushparaj spoke on the issue.