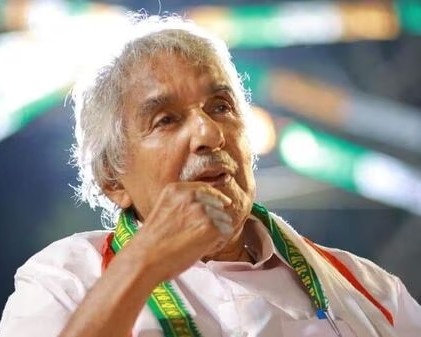 Condolences pour in on social media; Govt announces two-day State mourning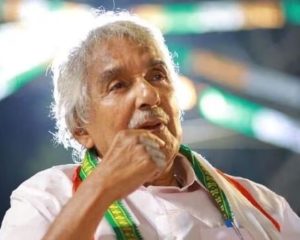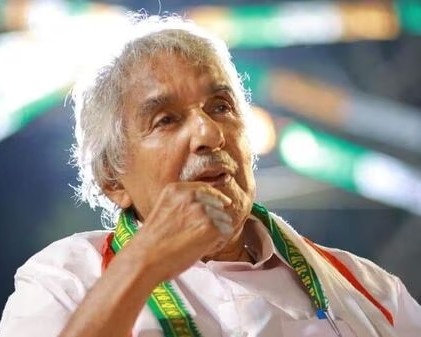 Senior Congress leader Oommen Chandy, aged 79, who held the position of chief minister of Kerala twice, passed away in Bengaluru early today, as confirmed by his family. Chandy's son, Chandy Oommen, announced his father's death on Facebook, stating, "Appa has passed away."
The former chief minister succumbed to cancer at a private hospital at 4:25 am while undergoing treatment. Chandy had been unwell for some time and had been residing in Bengaluru for medical purposes.
Oommen Chandy served as the chief minister of Kerala for a total of seven years, holding the position from 2004 to 2006 and again from 2011 to 2016.
He also served as the Leader of the Opposition in the Kerala Assembly.
He also served as the Minister of Labour, Home, and Finance in various governments led by K Karunakaran and A K Antony.
Representing the Puthuppally constituency in the Kottayam district, Chandy served as an MLA for over 50 years, setting a record for the longest tenure.
Chandy was known for his accessibility to the people. His initiative "Janasambarka paripady" (People's Contact Programme), which aimed to address public grievances during his time as Chief Minister, gained significant popularity.
In response to Chandy's passing, all government offices and educational institutions, including professional colleges, will remain closed on Tuesday, with Kerala observing two days of mourning.
Kerala Chief Minister Pinarayi Vijayan expressed his condolences, stating, "We were elected to the Legislative Assembly in the same year. It was at the same stage that we came to the political fore through student life. We led public life at the same time, and it is extremely difficult to bid him farewell. Oommen Chandy was a capable administrator and a person who was closely involved in people's lives…"
Congress Party President Mallikarjun Kharg tweeted with photos below: Shri Oommen Chandy, in his politics, stayed firmly rooted to the ground and his people. His "janasamparka paripadi" (mass public outreach program) were legendary. Our heartfelt tribute to a true Congressman.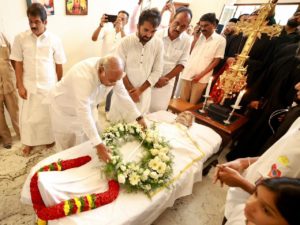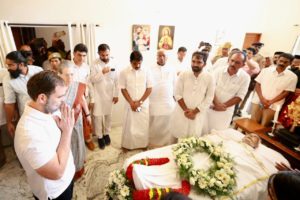 Prime Minister Narendra Modi also mourned the demise of the Congress veteran.
In his tweet, he remarked, "In the passing away of Shri Oommen Chandy Ji, we have lost a humble and dedicated leader who devoted his life to public service and worked towards the progress of Kerala. I recall my various interactions with him, particularly when we both served as Chief Ministers of our respective states and later when I moved to Delhi. My thoughts are with his family and supporters in this sorrowful hour. May his soul rest in peace."
Congress leader Rahul Gandhi also expressed his condolences via a tweet, stating, "Oommen Chandy ji was an exemplary grassroots Congress leader. He will be remembered for his lifelong service to the people of Kerala. We will miss him dearly. Much love and condolences to all his loved ones."
The funeral will be held at 2 pm on Thursday, July 20, at the Puthuppally St George Orthodox Church.
(Photos: Twitter)