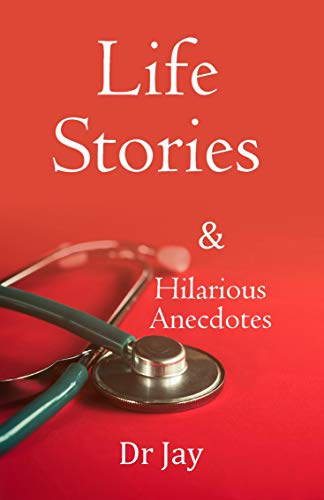 "In the third week of October 1968, after the mandatory medical check-up and other admission formalities were over and the first year students had begun to attend classes in Trivandrum Medical College in Kerala, India. Ragging, the unavoidable evil every new student had to put up with was in full swing." Dr Jay starts his book 'Life Stories & Hilarious Anecdotes' in an endearing style, as he narrates some challenging stories.
The 62 page book is available on Amazon as paperback for £3.99 or as kindle edition for £2.99.
C'mon, have a laugh!, says Dr Jay.
"The author has kept a carefully selected variety of incidents to keep the readers of all tastes interested in the stories. It provides a great reading material presented in a humorous fashion and narrated in excellent English. I do highly recommend this book for any reader of any taste and interest" says Dr Thomas Mathew in his comment on amazon.
'All these stories are narrated so eloquently that I couldn't help feeling incredibly sorry for some of the characters in them. Yet the book also has it funny and hilarious moments." comments Dr J Ignatius in his review of the book.
Click below to buy the book.
Visit: www.amazon.co.uk/s?k=life+stories+and+hilarious+anecdotes or search on Amazon 'Life Stories & Hilarious Anecdotes'
Dr Jay published his first book, Your Lives In Our Hands, in 2014. This book is based on true stories during his time as a hospital doctor and contains stories of misbehaving patients (and doctors) such as the plight of a man who got stuck with half a paintbrush in a delicate area, a woman using the hospital like a babysitting service and tale of two surgeons after a squabble over theatre space.
'Your Lives In Our Hands' is also available on Amazon.
Dr Jay is the pen name of Dr George John, a Kerala born retired hospital doctor from Bournemouth.