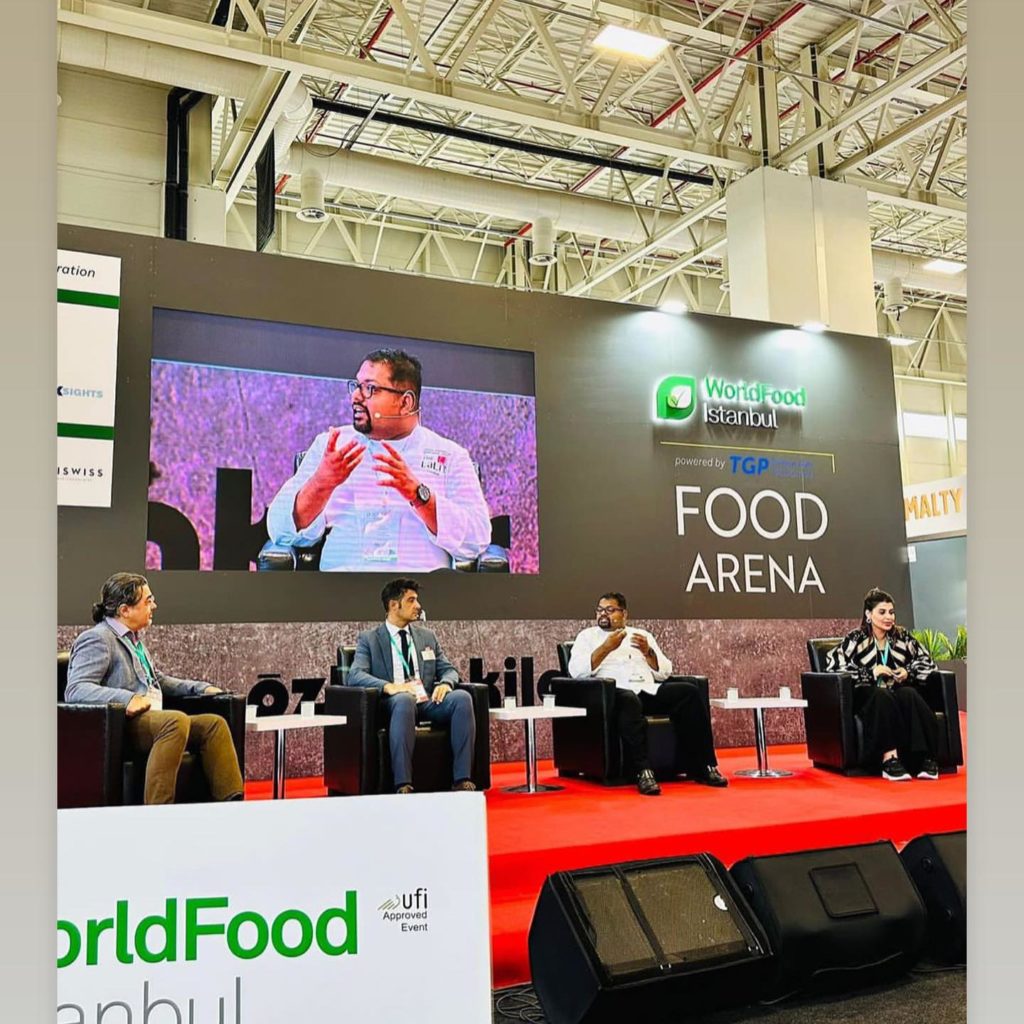 The Youngest Executive Chef 2022 and the head Chef of The Lalit, London, Jomon Kuriakose, popularly known as Chef Jomon, was a distinguished guest speaker for the prestigious WorldFood Istanbul 2023.
Organized by the Turkish office of ICA Events, the International Food Products and Technologies Fair, WorldFood Istanbul, took place from September 6th to 9th. This grand gathering served as a platform where food chain stakeholders, including suppliers, retailers, and consumers, converged to explore the latest developments in the culinary world.
Chef Jomon's invitation as a guest speaker at 'WorldFood Istanbul' was a testament to his remarkable culinary journey and his in the culinary world.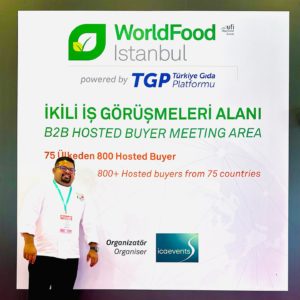 At the International Conference, Chef Jomon shared his insights into the pivotal role played by the Indian food industry on the global culinary stage and its significance in ensuring food security. As the Executive Chef at London's renowned 'The Lalit London' Hotel, Chef Jomon received numerous accolades, including being a National Chef of the Year UK Semi-Finalist, a contestant on BBC's Celebrity Master Chef, Hotel Chef of the Year, and News Person of the Year awardee.
Chef Jomon's culinary skills did not escape the notice of prominent figures in film, culture, sports, and politics. Many dignitaries relished the opportunity to savor his delectable creations, with the latest being actor Mohanlal. This recognition further solidified his status as a star among Malayalee chefs.
After the Istanbul Conference, Chef Jomon posted on social media, stating: "Turning dreams into reality requires having a vision, a well-thought-out plan, and the courage to pursue that vision with unwavering determination."
"It was a fantastic experience attending The 31st WorldFood Istanbul: International Food Products & Processing Technologies Exhibition.
Being the sole representative from India and the United Kingdom on the panel discussion, which centered around the contributions of content creators and culinary professionals to the industry, food presentations, food safety, and culinary trends, was truly rewarding.
I'm grateful for your gracious invitation, and I thoroughly enjoyed the warm hospitality, engaging panel discussions, and the delightful cuisine with its diverse flavors, all set against the enchanting backdrop of Istanbul."