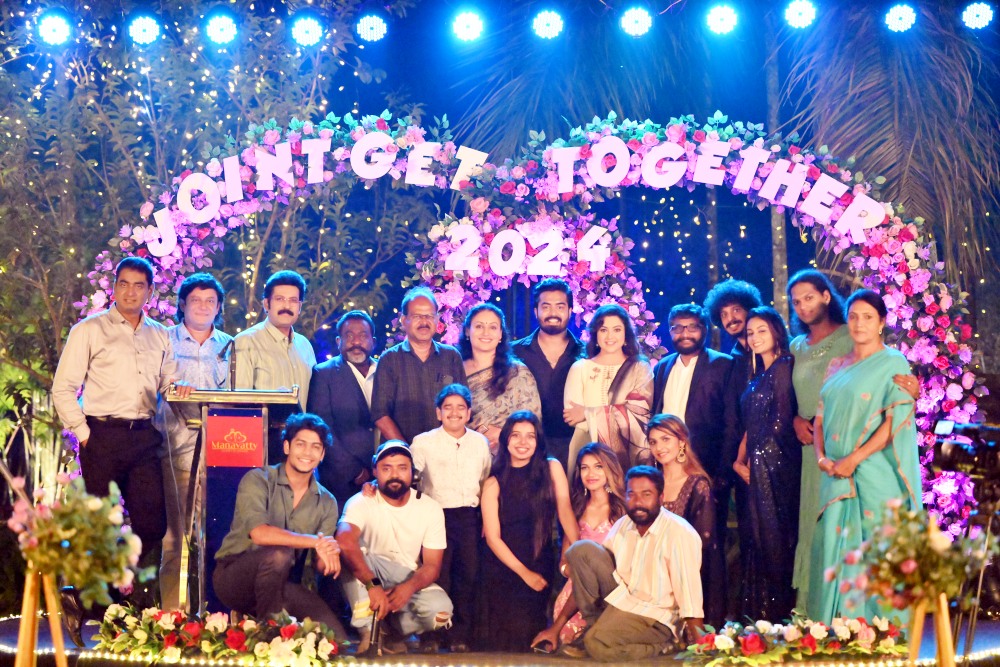 Sasi Nair, Managing Director of East Ham-based Neil Travels and the mastermind behind Neil Productions has successfully concluded the shooting schedule of the much-anticipated film, "Aanandhapuram Diaries." The cinematic venture, directed by Jaya Jose Raj, is now gearing up for a grand release in the upcoming new year.
"Aanandhapuram Diaries," a multi-lingual cinematic journey, promises to transcend boundaries with its compelling narrative. Boasting a stellar cast led by Manoj K Jayan, Meena, and Srikanth, the film aims to captivate a diverse and widespread audience.
Under the direction of Jaya Jose Raj, the movie is scripted and directed with meticulous precision. Apart from the lead cast of Manoj K Jayan, Meena, and Srikanth, the ensemble includes Siddharth Siva, Sudhir Karamana, Jafar Idukki, Roshan Rahoof (of ADR Love fame), Jayakumar, Jayaraj Kozhikode, Rajesh Azhikodan, Abhishek, Akhil, sooraj Thelakkadu, Shikha Santhosh, Meera Nair, Mala Parvathy, Devika Gopal Nair, Ramya Suresh, Sanjana Sajan, Nikhil Sahapalan, Shyna Chandran, Vijilesh, Sibi Thomas, Usha karunagapally, P Arjun, Ganga Meera, RJ Anjali, Vriddhi Vishal, Anju Mary, and Kutty Akhil. The film also features UK based Malayalee Murali Vidhyadharan and Arlin & Ashin Jijo Madhavappallil.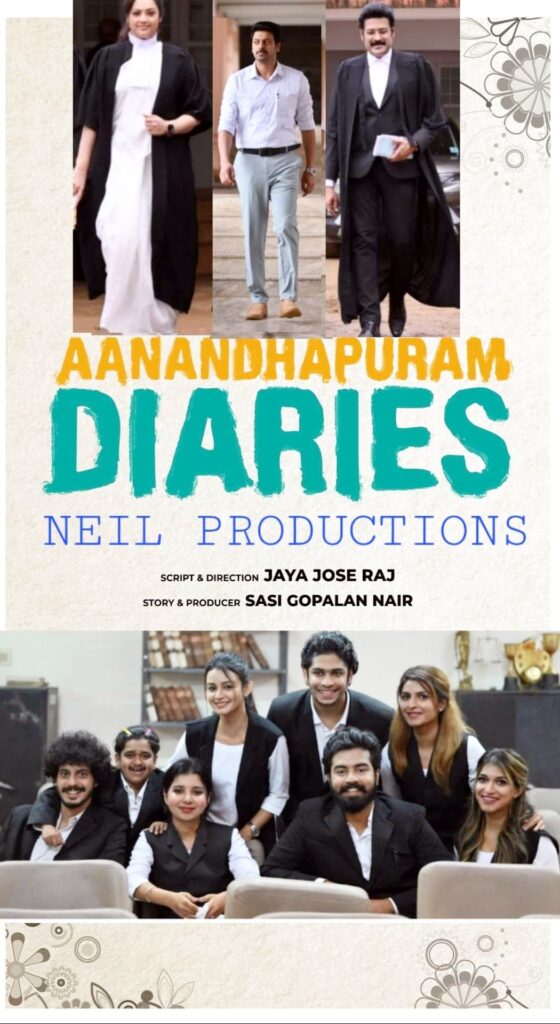 The music for "Aanandhapuram Diaries" is masterfully composed by Shaan Rahman and Albert Vijayan, adding another layer of artistic brilliance to the film.
Sasi Nair, also the scriptwriter for the movie, expressed his enthusiasm about the project, stating, "We are thrilled to have wrapped up the shooting schedule, and we are now eagerly looking forward to presenting 'Aanandhapuram Diaries' to the audience. It has been a collaborative effort, and we believe the film will resonate with viewers of various backgrounds."
Produced under the banner of Neil Productions India Pvt Ltd, "Aanandhapuram Diaries" is poised to make a mark in the cinematic landscape with its unique storyline, exceptional cast, and the creative prowess of the entire team.
As the release date approaches, anticipation is building for a cinematic experience that promises to be both captivating and unforgettable.