Quarantine has put us all in house arrest, but it was a perfect time for some to test their creative mind and realise their inner ability whilst in solitude.
Married couple Sreejith and Deepa from London were aware of their ability to draw but they have never explored that part of their mind in detail. They are a working family with a two year old daughter. Enhancing their artistic ability was never been on the top of the list. The lockdown was in fact a mixed blessing for them. It gave an opportunity to explore their inner creativity.
See these amazing hand drawn pictures and judge for yourself.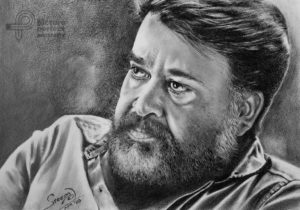 Their inherent talent to create original hand-drawn portraits in both black and white as well as colour using pencils is unique. This inborn talented couple started their drawing career as a part of their passion. They developed their skill over the years by adding more techniques to it.
Their drawings demonstrate a photo-realistic output that accurately captures the resemblance, unique character and warmth of the specific subjects.
They can produce beautiful, high quality, one-off sketches from photos of people, pets,
objects to landscapes- which may have a deep personal meaning to you – something that you and your family will treasure for many years.
Now they are a recognised pair as one of the best portrait-artists among the top portrait artists in the United Kingdom.
Why not get some framed portraits of your loved ones for their birthday, mother's day father's day etc.
You can find more information on their website called www.pictureperfectportraits.co.uk and other social media platforms.
Contact them to get your portrait done of yourself.
Tel: 07863635379, email: info@pictureperfectportraits.co.uk