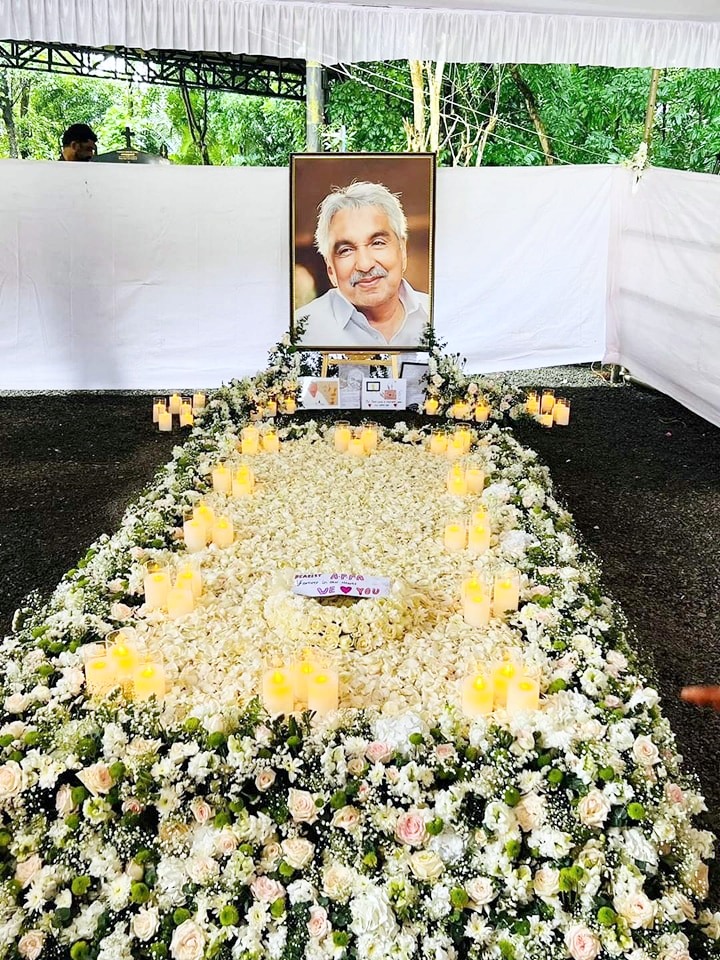 In the wake of the passing of Oommen Chandy, a prominent Congress leader and former Chief Minister of Kerala, his final resting place has become a site of reverence and pilgrimage, drawing an ever-increasing number of visitors. Chandy's tomb, located within the premises of the St. George Orthodox Church in his hometown of Puthuppally, Kottayam district, has transformed into a place of homage for people from diverse religious and political backgrounds.
Since his demise on July 18, the burial site has been witnessing a steady influx of devotees who come to offer their prayers, light candles, and pay their respects. This influx has also sparked interest among tour operators who are capitalizing on the opportunity to organize visits to the site.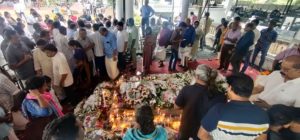 The picturesque St. George Orthodox Church, nestled in the heart of Puthuppally, has seen an average of around 5,000 visitors daily, with people hailing from various regions, even as far as North Kerala, to commemorate the life and legacy of Oommen Chandy. Visitors, their eyes often filled with tears, adorn his grave with fresh flowers and illuminate the surroundings with candles that have been kept burning since July 20.
What is striking is the way Chandy's resting place has transcended the boundaries of religion and politics, uniting people in their appreciation of his memorable farewell and compassionate nature. The peaceful atmosphere of the church grounds, coupled with its convenient accessibility, has contributed to the continuous stream of visitors, as observed by a local travel company owner.
Intriguingly, some locals have drawn a connection between Chandy's passing and a recent event involving Rahul Gandhi, a senior Congress leader. Rahul Gandhi's legal relief from the Supreme Court coincided with Chandy's demise, leading some to speculate on a possible divine connection. It's noteworthy that Rahul Gandhi had offered prayers during Chandy's funeral, adding to the mystique surrounding the site.
Reports suggest that plans are underway to produce a documentary film titled "Puthupally Muthal Puthupally Vare," chronicling Chandy's poignant farewell journey from the state capital's international airport to the St. George Orthodox Church. Additionally, a QR code is expected to be introduced at the tomb, providing visitors with access to an updated version of the documentary, further cementing the significance of the site as a place of historical importance and reverence.
As the number of visitors continues to grow and interest in Chandy's legacy remains fervent, the prospect of Chandy's burial site evolving into a shrine appears increasingly likely. The site has already become a symbol of unity and reverence, reminding people of the values and contributions of a cherished leader.