Kerala based Nanma Foundation has started its UK chapter in the UK with free food distribution in East Ham, to make sure vulnerable people don't go hungry.
Nanma' is a social movement started in Kerala, dedicated to spreading compassion and goodness among the needy number of our society.
Nanma started distributing food items in Kerala right from the start of lockdown, with the help and support of Inspector General of Police Mr P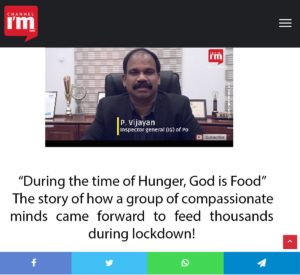 Vijayan, a programme called 'Oru Vayaroottam' (Feed a stomach) was started to make sure not a single person goes hungry.
'Feed-A-Stomach' programme was started in Thiruvananthapuram City and in no time extended to all 19 police districts of the State. Food prepared in around 24 kitchens were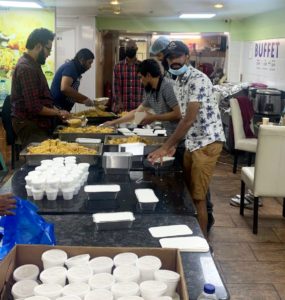 distributed among beneficiaries identified through police and community networks via Feed-A-Stomach centres.
UK chapter of Nanma was initiated by two East Ham residents Rajeev Nair, Zakir Hussain with the support of Mr T Haridas and Mr S Sreekumar of Anand TV.
The food distribution in the UK was started on 21st June with Chennai Dosa as the base, launched by MP for Newham Stephen Timms. On Sunday the 28th of June, Nanma UK provided food packages for 750 people. More distribution dates will be announced soon.