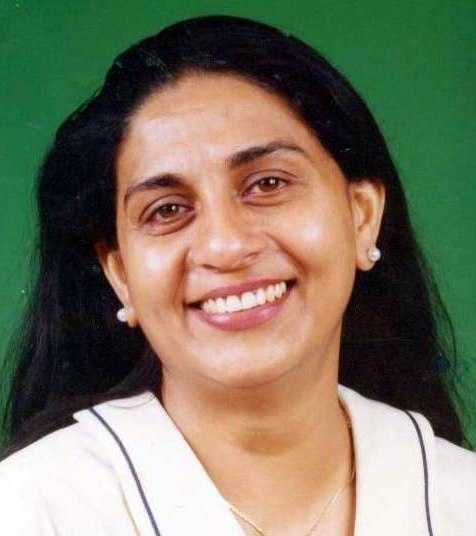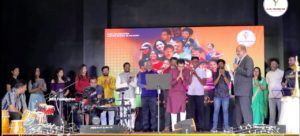 In a heartwarming tribute to the late Dr. Anitha Mathews, a musical evening titled "ALIM – Raga Sandhya" was organized by Dr. C J Mathews together with some of his talented friends, who are acclaimed musicians and performers. The event, held on Saturday, July 15, 2023, at Papworth Village Hall in Ermine Street South, Papworth Everard, was dedicated to celebrating the cherished memories of Dr. Anitha Mathews, who tragically passed away three years ago after a courageous battle with pancreatic cancer.
Dr. C J Mathews, in his opening speech, highlighted the significance of memories in our lives, emphasizing their personal and unique nature as each individual remembers specific events differently. He fondly remembered his late wife's passion for helping others, as she had encouraged him to support those who are suffering, recognizing the importance of quality of life over its duration.
The musical evening showcased a variety of artistic performances, including melodious music, captivating mimicry, and vibrant dances, all coming together to create a magical ambiance. Dr. C J Mathews and his talented friends collaborated to ensure a memorable event that honoured the spirit and legacy of Dr. Anitha Mathews.
The ALIM event provided an opportunity for attendees to come together, share stories, and remember the remarkable life and contributions of Dr. Anitha Mathews, who had served as a respected consultant in Endocrinology at Hinchingbrooke Hospital.
Memories, as precious possessions, continue to inspire and motivate us even after the loss of loved ones. The ALIM musical evening was a heartfelt tribute that celebrated the life of Dr. Anitha Mathews.
The friends and guests attended the function with excellent discipline and helped the organisers to start and finish the whole event at the scheduled times. Dr john Mathews expressed his gratitude and appreciation for the help provided by his guests in the organisation. He was deeply moved by the support extended by the guests in making the event a resounding success.
The programme commenced with a soulful prayer song performed by Dileep, setting a serene and contemplative atmosphere. The musical evening started with the popular song "Aayiram paadasarangal kilungee" from the movie "Nadhi," captivating everyone present.
One of the most touching moments of the event came when Ajit Palaith took the stage and delivered a heartfelt performance of the song "മരണമെത്തുന്ന നേരത്തു നീയെന്റെ അരികിൽ ഇത്തിരി നേരമിരിക്കണേ" (Maranamethunna Nerathu Neeyente Arikil Ittiri Neramirikkane), leaving the audience deeply moved.
For those who were unable to attend the event or wish to relive its memorable moments, the entire program can be watched YouTube. Viewers can access the link below to immerse themselves in the enchanting melodies, heartfelt performances, and the overall ambiance of the ALIM musical evening, paying tribute to the extraordinary life of Dr. Anitha Mathews.